Sep 27, 2022 • 9M
Book-pod 7. The Cross and the Switchblade.
A hopeful but unflinching look at the dangerous world of violent gang life in 1960s NYC and the preacher that took them by storm
A podcast where creativity and faith collide, featuring original content and unique conversations with critically acclaimed writer and producer Andrew Kooman.
What's a book-pod? I'm glad you asked! It's a short podcast episode about a book. It's my way to introduce you, the kind soul reading these words, to a book that I enjoyed and want to recommend.
Featured book
The Cross and the Switchblade, (1962). David Wilkerson with John and Elizabeth Sherrill. The Berkley Publishing Group, 2008.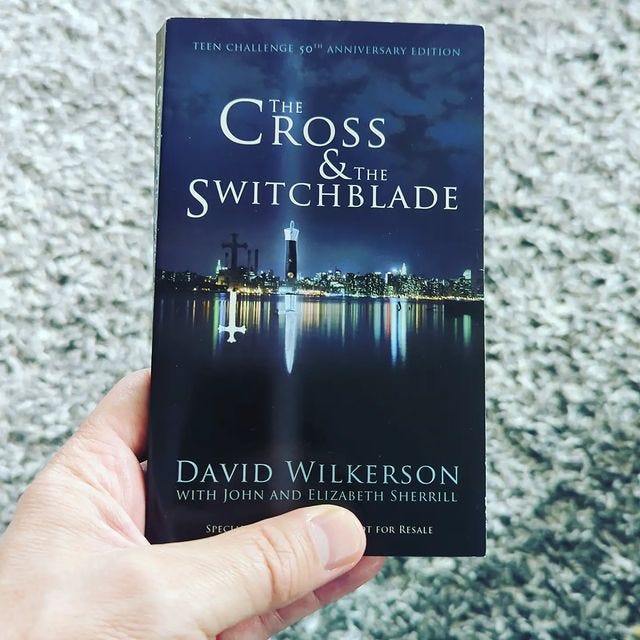 Today I'm sharing a book that I ripped through after discovering it for the first time on my book shelf. It seems especially relevant in the days of a fentanyl crisis; you can't help but recognize the need for this type of outreach.
As a writer, and as one who has helped other people tell their stories, I enjoyed the post-script insight from the co-authors, John and Elizabeth Sherrill, as they reflect on the reach of the book decades after it was first written.
The bold, unflinching testimony of David Wilkerson both disarms and challenges, forcing the reader to imagine a life where loving and serving others is a necessary risk in a gritty and very dangerous world of troubles.
Links and notes